Waterfront property ownership often has one thing in common: It's the winning result to a long-standing goal. We are often asked how waterfront property ownership compares to other kinds of residential investments?
We know from experience that luxury waterfront properties, under the right conditions, can be a more advantageous purchase.
Three upsides of waterfront properties
Waterfront property has the potential to be a better investment. Due to high demand and limited supply, waterfront property is more likely to:
1. Appreciate more
The appreciation rate tends to be more steady over time. Waterfront properties rarely depreciate. When you decide to sell, you are likely to enjoy a good return on investment.
2. Hold value better during market downturns
Waterfront homes are often cited as "recession-resistant" because the property will usually grow in value and can be less prone to market downturns than nearby landlocked equivalents.
3. Sell Faster
When you are selling a waterfront home, you are selling more than a structure. You are selling the lifestyle that goes along with it. In a market where the location and the lifestyle are of high value, waterfront properties can sell faster.
The advantages of waterfront properties
Whether you decide to reside in it, visit it seasonally, or use it for rental income, waterfront properties provide numerous advantages.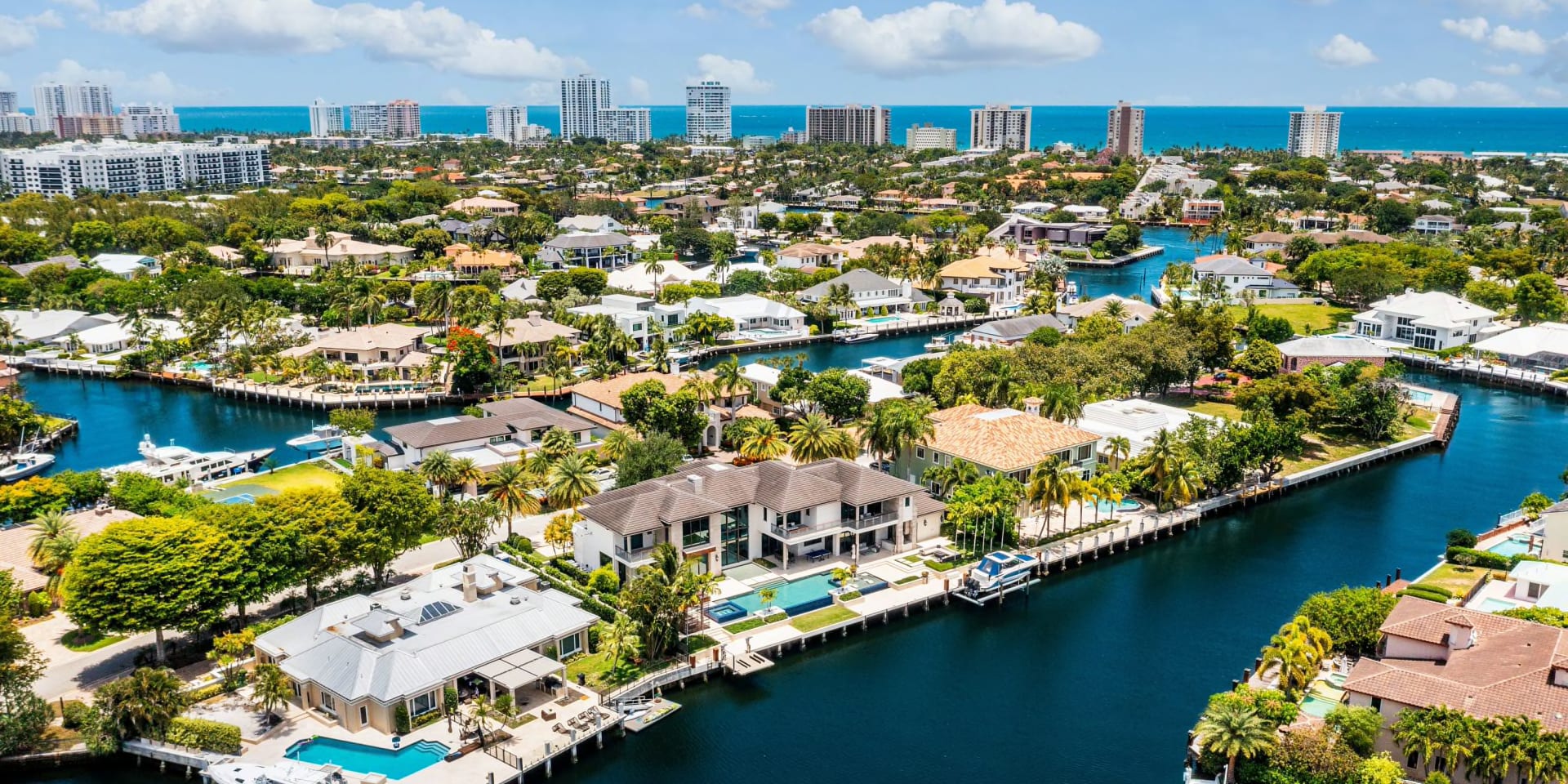 Scarcity = Security
You can put a new street just about anywhere, but you can't add more water or waterfront. When it comes to property investments, waterfront property is a scarce commodity.
Vacation rental appeal
Rentals located on a body of water draw a higher rental price and may have more consistent tenants. The avid boater's dream is to be able to walk out the door of their home and right up to a private dock where their vessel is anchored. Sailing access only increases value.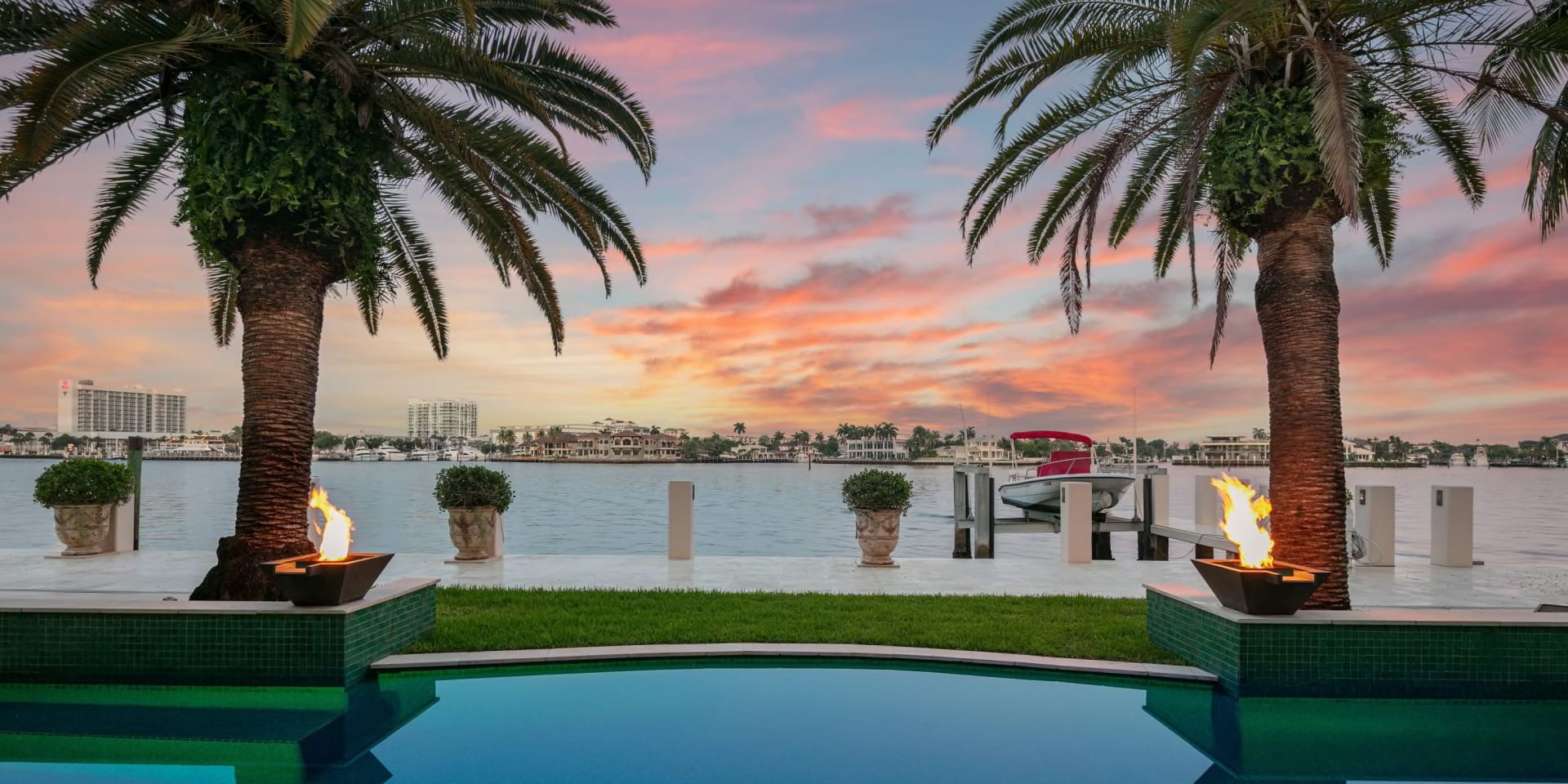 Permanent views
A waterfront property located right on the water's edge has almost no chance of additional construction reducing the views. When a property is directly on the water, those sought-after views aren't going anywhere.
A legacy property
Some buyers invest in waterfront property intending to make it a home for current and future generations of the family to enjoy. Having a family waterfront home can be a dream vacation getaway and long-term homestead for many to gather together.

Fort Lauderdale waterfront checks all the boxes
While not all waterfront properties are created equal, luxury waterfront properties in Fort Lauderdale check all of the boxes. Our coveted neighborhoods with waterfront properties offer residents the convenience of suburban life, all set against the beauty of Fort Lauderdale's beaches and waterways.
You'll find suburbs with a strong sense of community including art and music festivals, fairs, and holiday happenings, as well as diverse restaurants, eclectic retail shops, and much more.
But before you dive into the market, make sure you have a South Florida luxury property expert in your corner.
If you haven't talked to us yet about your real estate goals, let's connect soon. We look forward to putting our exceptional market knowledge, professionalism, and dedication to customer service to work for you.