When you want to indulge in your favorite vintages at home, temperature-controlled luxury wine storage has become a statement design feature for displaying prized bottles.
For those with refined taste, nothing beats having a personal wine cellar that is impeccably set to a precise temperature of 55 degrees and a humidity level of 70%, complete with steel or wooden shelving to showcase your collection.
To truly elevate your wine storage area, we recommend leaving ample space for new acquisitions and creating a tasting area inside or near the room for entertaining guests.
For many luxury buyers, a bespoke wine room is a must-have amenity. Carefully crafted wine cabinets, coolers, and bar areas are exquisite additions that can enhance the beauty of any residence.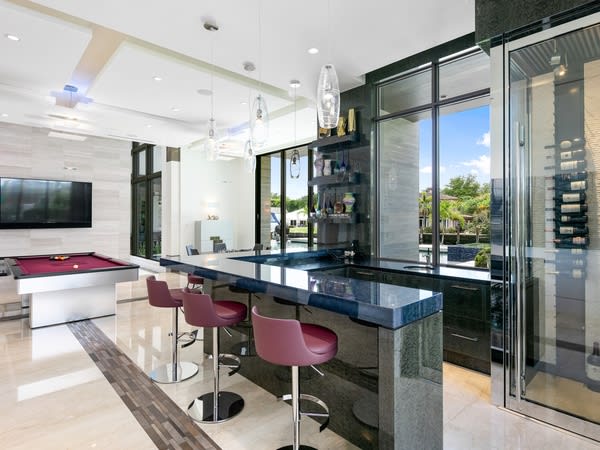 If you're in the market for the perfect abode to house your wine collection, our team can provide you with a selection of well-appointed options to choose from. And once you're moved in, we'll share a bottle to toast your amazing taste.
Cheers!