If you're looking for a spectacular resort-style home with the space and amenities for a crowd, a waterfront compound might be
the perfect option.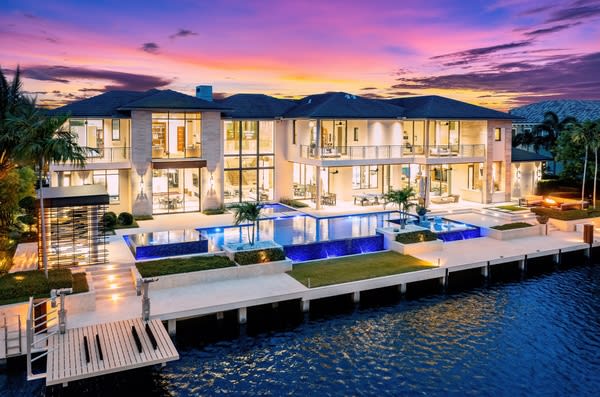 Especially with the holiday season here, these vast residences are a great way to unite a multi-generational family under one roof. Just imagine a place where everyone can come together but also retain a sense of their own autonomy.
Immense waterfront estates have seen an explosion in popularity, and for good reason: they provide lifestyle, security, and logistical benefits few homes can.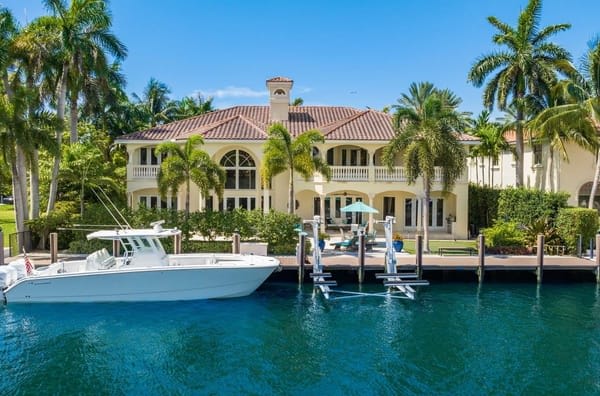 Here are 4 reasons why a waterfront compound makes

the ideal luxury property:
Resort style living:

The ultimate outdoor lifestyle, everything you love to do right at your doorstep –

your own dock

, a lap pool, spa, water sports, summer kitchen, and more in a private setting.

Safe haven:

In today's world, security is more important than ever. As the last few years have taught us, sometimes the safest place is right at home. Surrounded by water, there's no better sense of natural privacy, too!

Access to the essentials:

Your whole agenda can be met in the comfort of your own home, inside & out. Host a business meeting on your private terrace, or cook a meal in your outdoor kitchen, all while enjoying gorgeous water views.

Health benefits:

Living on the water promotes a sense of wellness - reducing stress levels and improve mood and emotional well-being. Many studies show that people living near or on the water report

better mental health and wellbeing

.
Take a
tour of our properties
and experience these beautiful residences for yourself. Each one of our listings
has a unique vibe to match your multi-generational needs!